(647) 361-8373

Make Your Dream Wedding A Success With:
Deluxe Limo & Party Bus
Online Quote!

Prom Nights Are Best With A Party Bus From:
Deluxe Limo & Party Bus
Online Quote!

Plan A Night Out Party Bus With:
Deluxe Limo & Party Bus
Online Quote!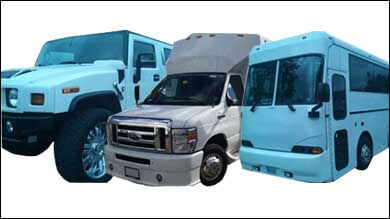 Party Buses
The ultimate in luxury and comfort for any group size. Deluxe VIP Party Buses are arguably the newest and nicest fleet in Toronto.
Read More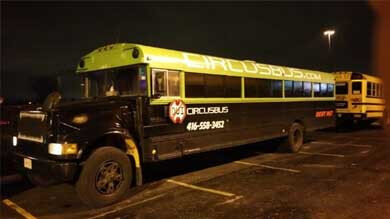 Economy Party Bus
Choose one of our Economy Party Buses for Clubs, concerts, team outings, bachelor and bachelorette parties, road trips, and much much more!
Read More
Limo and Party Bus Services in Toronto
View Our Limo Fleet
View our full fleet of Limos & Party Buses in Toronto
Welcome to Deluxe Limo & Party Bus
Welcome to Deluxe Limo & Party Bus, providing you with a variety of limo bus and party bus services in Toronto and the GTA. When you choose use for one of your services you will receive many benefits including getting to choose from a nice selection of limo buses and party buses. We have some of the finer collection of limo buses, party buses and even offering you with Circus Buses.

Once you have selected your limo of choice, you will receive professional limo services with friendly limousine chauffeur services. Our limo drivers are experienced and go above and beyond to ensure all our clients receive excellent treatment for any type of limo services you book with us. Ready to reseve with us? Call today and inquire about availability.
why customers us!
Booked a Party Bus with Deluxe for a Bachelorette and we loved the experience from the Bus to the limo driver and overall limo services. Thank you for making our night out a success!!
- Michile Johnson
My husband and I wanted to send a big thank you to everyone at Deluxe! Our wedding day was perfect and we thank you for the Party Bus and keeping the wedding party together all day!
- Desirae Karla
Writing this on behalf of my daughter who enjoyed the limo ride with her girlfriends. We book a limo with Deluxe and we were pleased with the price and our daughter and her friends were pleased with the service.
- Franklin Brice
Thank you to the team at Deluxe Limo & Party Bus for making my bachelorette party bus limo rental. You made our night special and a special thank you to you all!
- Stephanie Utley
I booked a corporate limo run for a few of my colleagues and reserved it with Deluxe Limo and the service was very good, thank you!
- George Lauden
Excellent selection of limo buses and the one that arrived to pick us up for our night out in downtown Toronto, was clean and the driver was experienced and friendly, thank you!
- Michael Wilson
Scroll